Is Slate a Good Option for Roofing? – A Complete Guide!
Slate is indeed a very good option for roofing as it is made using fine-grained metamorphic rock. Therefore, it lasts for a long time and it is quite popular.
One thing you should always keep in mind is that slate roofing installation and repair should be undertaken from good roofing companies in Irving, Texas such as Irving Roofing Pro.
They have the manpower as well as proper equipment to get the job done for you.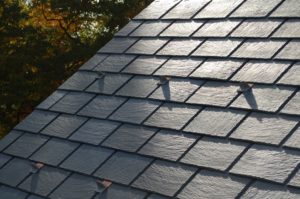 So, in this blog, we will discuss the reasons why slate is a good option for roofing.
Let us find it out in the paragraph below:-
What is the life span of a slate roof?
A slate roof is known to last for a long time. Hard slate lasts for about 200 years while soft slate lasts for 130 years.
One of the advantages of the slate roof is that their materials don't need to be replaced. The materials can easily last for 20 years until and unless natural occurrences or regular wear and tear doesn't happen.
In the beginning, you might feel that slate roofing is a bit expensive but in the long run, you will get complete value for money.
Why is slate a good option for roofing?
One of the benefits of slate roofing is the longevity that it offers. So, if it is maintained properly, then it can easily last for a long time.
Available in different designs and colors
State are available in a variety of colors and designs. Many home and business owners prefer slate roofing due to its attractive nature.
Also, there are not much of roofing options available in the market that are as aesthetically appealing as the slate roof.
Besides this, the slate materials are also quite durable and it can, in turn, be customized aesthetically into different designs.
Slate roofs are fire resistant and therefore they are deemed fit as a roofing option. Also, not many roofing materials are fireproof, unlike slate roofs.
Also read:-
Tips to keep the roof cool with various products
Another advantage of slate roofs is that it is weather resistant. Slate roofs can easily cope up in different weather conditions and at the same time, it is waterproof.
They are also known to withstand heavy snow, high winds, and rains. Additionally, it doesn't get affected by mold or fungus either.
A lot of non-slate roofs are not much environment-friendly. On the contrary, slate roofs are known to be quite environment-friendly.
The reason is that other kind of roofs needs to be replaced after 15-20 years while on the other hand slate shingles need to be disposed of less often and therefore carbon footprint is minimized.
Final verdict
If you are looking for a roof that is aesthetically appealing and lasts for long, then Slate roof is the ideal option for you.
So, if you are looking for slate roof installation or repair, then get in touch with Irving roofing pro for getting the job done for you.